W&D – Worth and Douglas
Regarded as one of Australasia's leading wedding ring manufacturers, Worth & Douglas is a family business, established since 1953 with offices in Australia and New Zealand.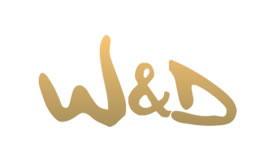 W&D wedding and engagement rings are classic designs with a modern edge. Each W&D design is the perfect blend of expert manufacturing and master craftsmanship to ensure the rings aren't just aesthetically pleasing, but also comfortable to wear.
Styles and trends are forever evolving and every couple has their unique style they want reflected in their ring designs. W&D designs can always be customised to ensure the ring suits each individual.